Hotel Info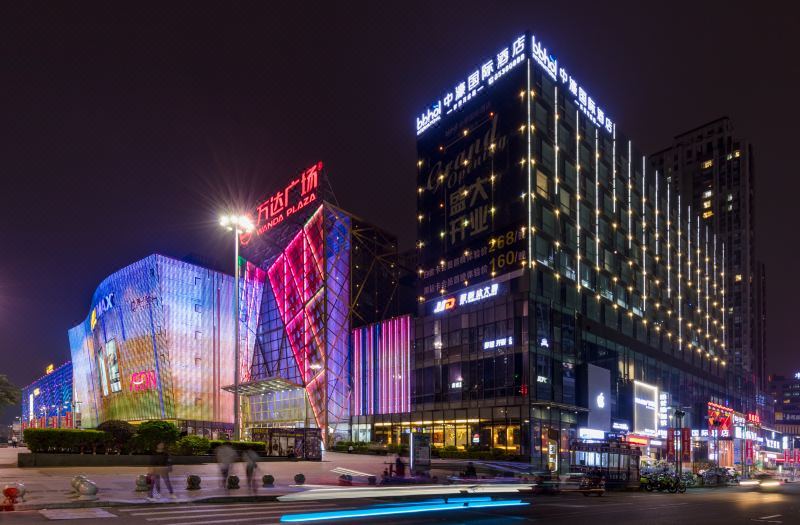 Zhonghao International Hotel (Dongguan Chang'an Wanda Plaza)
, It belongs to one of the brands of Zhonghao hotel group and is a high-end luxury hotel in Chang'an. Designed by the designer team, the guest rooms are decorated with Oriental design and building materials, and integrated with the design concept of 'Zen and harmony', creating a living atmosphere which is intoxicating and full of oriental artistic beauty.
The building area of the hotel is 10000 square meters, and there are 120 guest rooms with various styles, simple and elegant. All of them are equipped with sound insulation wall, mini bar, customized mattresses and mattresses, and spa bath products. Among them, 15 VIP suites are equipped with dry and wet isolation space of independent bathtub and walk-in shower room. Greatly meet the needs of all kinds of business, tourism, for the journey you create a modern light luxury life to enjoy space.
The hotel is located in Wanda Plaza, an urban complex integrating shopping, leisure, catering, entertainment, culture and residence. It has superior geographical location, mature surrounding environment, strong commercial atmosphere and convenient transportation. It is only a short distance from Lianhuashan scenic spot in Chang'an, and only 20 minutes' drive from Shenzhen Bao'an International Airport.
Breakfast price
: CNY48($6.6) / person
Breakfast type
: Buffet